Just had the delightful experience of being on Dr. Sarah Young's podcast discussing my book (PAIN MADE ME CRAZY AND WHAT I DID TO HEAL) and alternative treatments. Take a moment and listen – you can go back and pick up where you left off if you can't listen to the entire podcast at once.
The link is: https://drredsays.libsyn.com/a-conversation-with-janeen-weiss
It is also available on Dr. Red's website and through Facebook: DrRedSays.
Of course, you can go to Amazon or your local bookstore to get the book (also available as an e-book) and have it forever. Use it as a reference book as well as it contains lots of information on off the beaten path treatments that I tried, personally.
Look forward to hearing from you.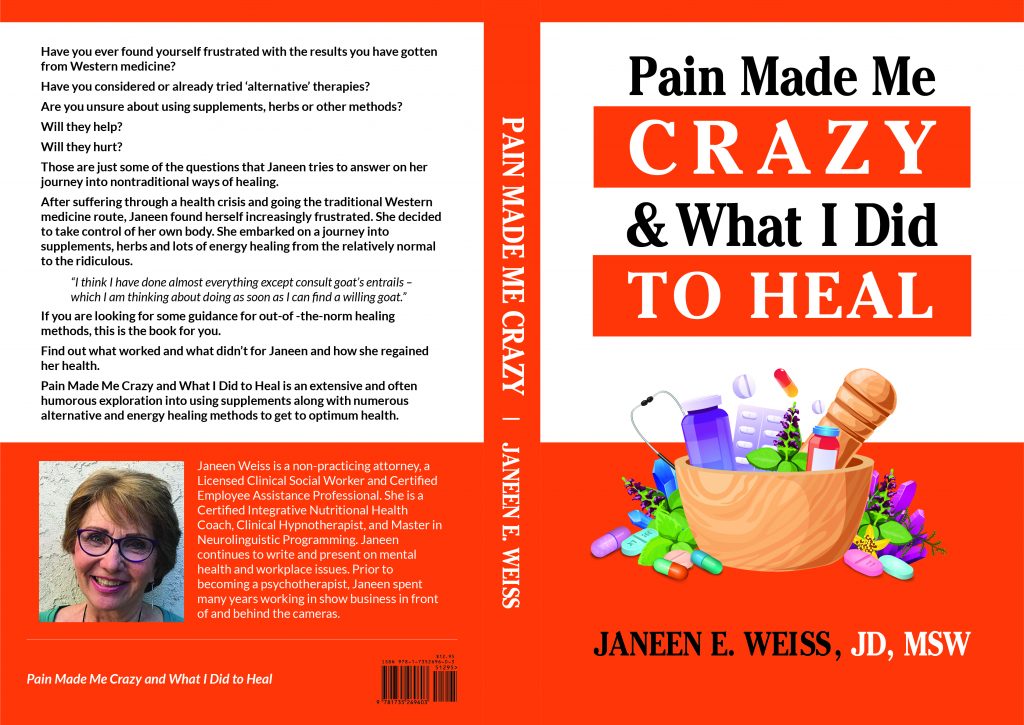 Enjoy the book.