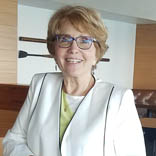 Janeen E. Weiss, J.D., LCSW, CEAP, and now Integrative Nutrition Health Coach,  has been a practicing licensed clinical social worker since 2000.  After graduating with her MSW from the Jane Addams College of Social Work at the University of Illinois, Chicago, in 1999.  She received her license to practice in Illinois and worked as an Employee Assistance Professional counselor and consultant with ERS, a boutique EAP in Chicago.  In 2001, Janeen returned to Los Angeles, where she had lived and worked in the entertainment field from 1983 to 1997.  Upon returning to L.A., Janeen worked as a therapist, working for insurance companies in their EAP division.  She became licensed in California and specialized in EAP work, which offers services to employees of companies.  Janeen became active in the LA EAPA chapter and served as it's President for 2 years.  She also received her SAP – Substance Abuse Professional status, along with already being a Certified Employee Assistance Professional.  In 2011,  Janeen transitioned to becoming a Clinical Supervisor and later a Director at Jewish Family Service of Los Angeles, working with the senior population and Holocaust survivors.   In 2016, Janeen left L.A. and moved to San Diego where she is now located and worked as an EAP consultant and counselor for Sharp Healthcare, one of the largest employers in San Diego.
She recently retired from Sharp to pursue her interest in health coaching and has become an Integrative Nutrition Health Coach as well as doing Telehealth with Betterhelp. In addition to providing therapeutic services, Janeen creates and presents on topics of importance to employees and individuals.
Her first book "Pain Made Me Crazy and What I Did to Heal" is now available on Amazon.  A fun and informative read.